About Dr. Hemant Kanojiya
PROFESSIONAL EXPERIENCE: 22 Years of Advanced Endoscopic Surgeries
SIGNATURE SKILL & EXPERTISE:  Advanced Gynecological Endoscopic Surgery/ Pelvic Endoscopic Surgery
MBBS, TN Medical College, Mumbai University- 1996
Diploma Gynecology & Obstetrics, KEM hospital- 1998
MD Gynecology & Obstetrics, KEM hospital, Mumbai University- 1999
Diplomate of National Board (DNB), Gynecology & Obstetrics, New Delhi- 1999
Cadaveric dissection course for advanced pelvic endoscopic surgery at ISSA at Verona Italy-2019
Fellowship in Gynec Laparoscopy and operative endoscopy at BEAMS, Mumbai-2000
Trained in Advanced Gynecological Endoscopy in France at CICE, Clermont Ferrand- 2001
Lecturer and PG registrar at King Edward Memorial Hospital, Mumbai- 1999.
Teaching gynec endoscopy to fellow gynecologists, as part of BEAMS at ETHICON institute, including training on Lab animals, in Mumbai- 2000
Honorary and Expert medical consultant in Gynec Endoscopy at R.N. Cooper hospital and medical college Mumbai- 2017
Faculty at IMMAST Endoscopy training centre in Mumbai conducting Gynec Endoscopy workshops for national and international delegates.
Invited faculty at various National and International conferences.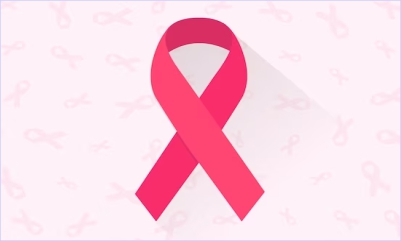 PROFESSIONAL WORK EXPERIENCE:
Practicing as a Consultant Gynecological Endoscopic surgeon since 2000
Visiting various hospitals for advanced operative Gynec endoscopic surgeries
Performing laparoscopic minimally invasive surgery for-Frozen Pelvis, large fibroids and hysterectomies for large uterus, lap surgery for obese patients and patients with previous surgeries like Caesarean Sections and complex difficult Total Laparoscopic Hystrectomies
Advanced endoscopic surgery for Severe grade Endometriosis, Bowel and Ureteric Endometriosis and Radical Excision of Deep Infiltrating Endometriosis
Pelvic floor repair surgeries
PROFESSIONAL ACHIEVEMENTS:
Visited more than 50 hospitals as a Gynaec Endoscopic surgeon.
Hystrectomy for a 26 weeks uterus.
Total laparoscopy Hystrectomy for a patient with previous four Caesarean sections.
Total laparoscopy Hystrectomy for a patient with 3.5 kgs cervical fibroid.
Operated on an obese patient weighing 120 kgs.
Visited Kerala (Calicut), to demonstrate operative laparoscopies for difficult cases like 34-36 weeks benign ovarian tumor and lap. Hystrectomy for 16 weeks uterus with endometriosis.
Visited Haryana and Diu in Gujarat to conduct operative endoscopy camps.
Imparting training to fellow Gynaecs and helping them setting up endoscopy unit.
Held Panel discussions at various conferences.
Invited as a speaker at various conferences.
Invited as an Honorary visiting consultant by the Ministry of Health, Kuwait government to operate on 25 complex gynecological endoscopic surgeries in November 2021, 20 surgeries in March 2022 and 20 surgeries in September 2022. Invited at Al Jahra hospital in December 2022 for 20 surgeries.
Invited as operating faculty at the ISGE international conference in Morocco in May 2022.
Member of National Academy of Medical Science (MNAMS), New Delhi- conferred honorary membership in 2006.
Member of Indian Medical Association.
Member of IAGE, Indian Association of Gynec Endoscopist.
Member of FOGSI.
CONFERENCE PARTICPIPATIONS:
"Hysteroscopic Myomectomy", National Conference on Fibroids- 2006
"Laparoscopic Hystrectomy for large Uterus"- Mumbai-2004. 
"Significance of retroperitoneal dissection in difficult TLH" at the AAGL, Mumbai 2016.
Debate on Conventional versus Office hysteroscopies- 2017
Management of severe haemorrhage due to Reimplantation of Ectopic Pregnancy Mumbai-2018.
"Pelvic Floor Repair" at the Thane Obs & Gyn Society – 2021
"When to Dissect more in a case of TLH" at the IAGE national conf-2021
"Significance of Pelvic Vessels" at IAGE 2022
"Laparoscopic Ureteric reimplantation for Isolated Vesico Ureteric Junction Endometriosis" at the ISGE international conference in Morocco -May 2022
Individual, Couples and Family Counseling.